11/15/06 05:06 pm
As promised, a windowsill update. I have rearranged and rethought the contents of the window, and took out the things that didn't have an intended recipient to remove temptation :) I can always knit them afterwards if I think of someone who would like them.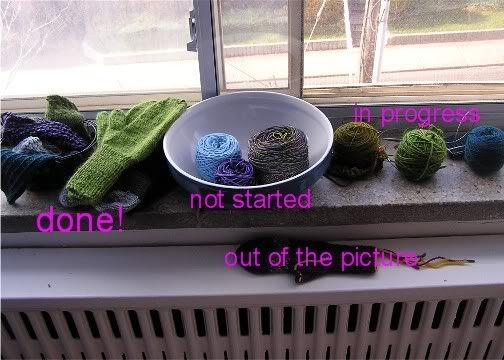 Note that the Fair Isle mittens have been axed. I am not sure what I am going to do with them. I might finish them and felt them down and donate them to Streetknits, but I am not making any promises. Some of you know how many single sock skeletons I have in my closet!
Is it wrong of me to love these mitten so much?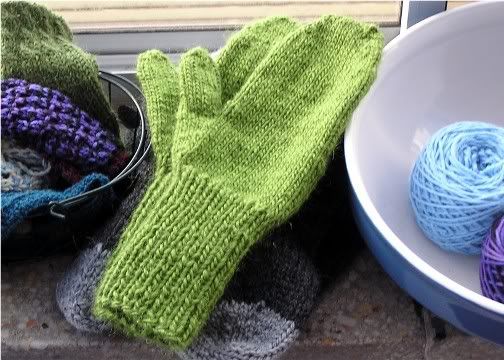 They are so happy and green that they make me smile every time I see them! I hope the recipient feels the same way!
Now, on to the calendar pictures:
Chappysmom
wants to see November calendar pictures. I have proof that not all November pages are dreary: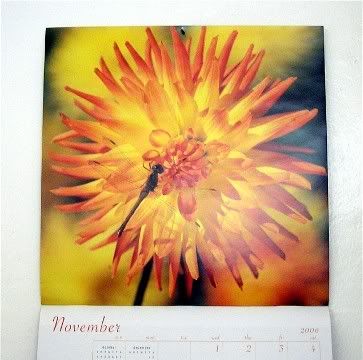 That was my mom's calendar. It is so bright and cheerful that I love it in my kitchen. The pictures deserve to be framed!
This is my favourite calendar: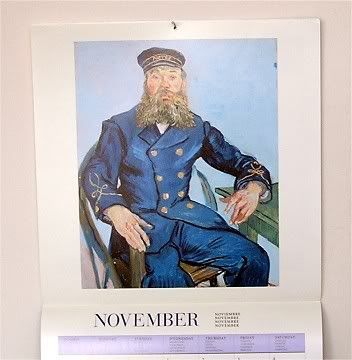 Not as cheerful as the first one, but I love having a different Van Gogh each month.
This is Mike's calendar: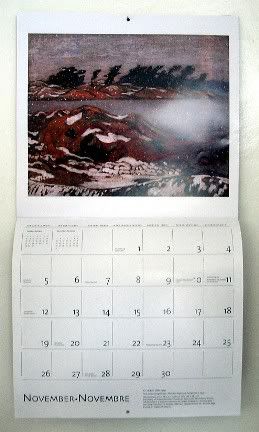 I suppose that it is a little dark, but it is not an inaccurate rendering of Northern Ontario in November, and this year it is a good reminder that the current weather we are enjoying is not to be taken for granted! (place your mouse on the calender pictures to see the name of the painting/flower)
This is all for today. I am working on my windowsill, plodding along. I am in a knitty mood today, so hopefully I will have further updates soon.